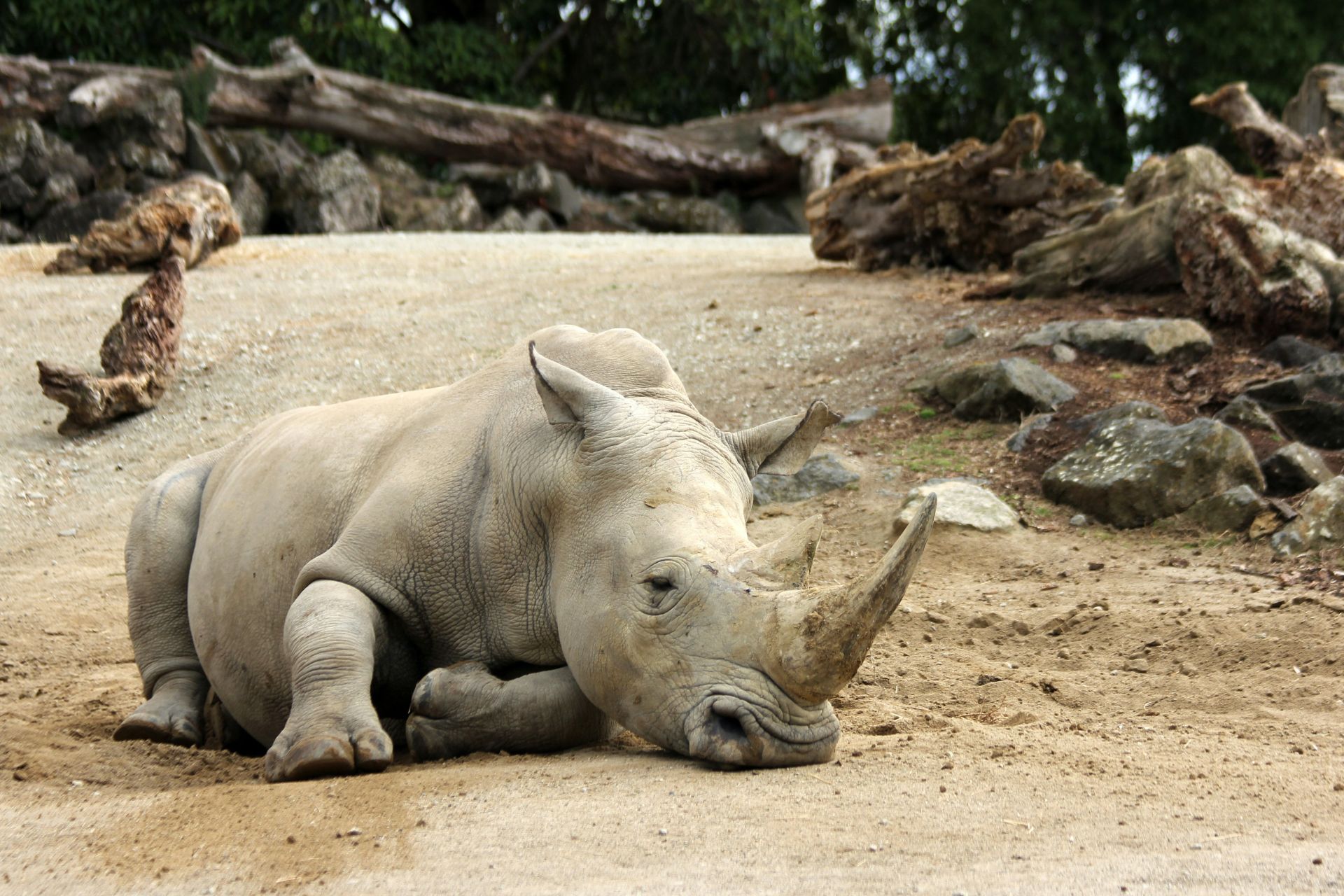 Why Are Zoos Good for Animals But Not the Planet?
We are reader-supported. When you buy through links on our site, we may earn affiliate commission.
For the longest time, zoos have been a popular form of family entertainment and education. They've also taught the public the importance of conservation and animal welfare. However, zoos have had bad press in the past, making many people question whether zoos are good for animals.
Many people must remember the good work that zoos do for animals. Some people can argue that zoos are bad for animals because they cause negative psychological impacts.
Yet, another important topic comes to mind regarding zoos. As life on earth tunnels through the climate crisis, how do zoos impact the environment? Do they benefit the planet at all?
Let's take a look at the answers to these important questions.
Zoos Prevent Extinction
Many of the animals that live in zoos are rare and even endangered. Zoos are saving these animals from extinction by keeping them captive. Yet even though this isn't the best solution to keeping rare species alive, many would be lost forever without a captive breeding program.
By taking one species out of the equation, one population of another species can increase significantly — which causes an imbalance in the ecosystem. There are many examples of species that humans have saved from extinction.
For example, the Golden Lion Tamarin — a small South American primate — had a population of 200 in the mid-1970s. Today, there are more than 2,500 Golden Lion Tamarins worldwide — thanks to the help of international conservation that Brazil's Rio de Janeiro Botanical Garden led.
Spread Awareness About Conservation
Zoos educate their visitors about conservation and the importance of protecting species in the wild. They host educational programs, hire experts to discuss conservation efforts, and partner with local organizations promoting wildlife preservation.
In addition to these formal initiatives, zoos offer educational opportunities for children and adults through summer camps and workshops.
There are many reasons why it's important for people to learn about animals and how we can protect them from extinction. The most obvious is that we will be able to live better lives if our planet remains healthy.
Another reason is that it provides a space for environmental awareness and gives visitors information about how to protect animals in real life.
Opportunities for Wildlife Research
Zoos may be flawed, but they significantly contribute to wildlife conservation. Yet, you may be wondering how they directly relate to it.
Zoos are unique in providing a safe environment where researchers can observe animals in captivity. They're able to study their behavior, reproduction and health. That way, we can learn how to reintroduce animals into the wild and bring balance back to the ecosystem.
Studying animals gives zoos a chance to create positive changes for wildlife populations. Even when captive animals never return to the wild, the research allows zoos to understand how they can improve their lives. For instance, studies can help scientists develop new treatments when animal diseases and infections spread.
Transportation of Wildlife Is Bad for the Environment
Some zoos have to transport animals across vast distances, and the most common way is by air travel. Air travel is bad for the environment and causes significant stress for animals.
However, air travel is a significant contributor to climate change — an issue that is already causing species to become extinct.
Animals used in zoos often move from one zoo to another. That way, they can mate with other animals and breed more species that aren't easy to find in the wild. Yet, flying these animals thousands of miles away increases carbon dioxide emissions, advancing global warming and furthering climate change.
Wildlife Facilities Increase Carbon Footprint
Zoos are big polluters. The increased energy use at zoos contributes to climate change and creates a carbon footprint. They're not sustainable institutions because they require high levels of resources such as food and water.
Aquariums especially consume large amounts of water. For example, the Chimelong Ocean Kingdom in China holds 12.87 million gallons of water. This is a valuable resource that much of goes to aquariums, and taking something from the ecosystem kills dolphins and other marine life.
Zoos also feed their animals thousands of pounds of food per day. These facilities also increase electricity usage for lights, fans and heating and cooling systems.
Therefore, there is no way for them to run efficiently without destroying the environment around them or harming other species.
Disruption of Biodiversity and Ecosystems
Zoos disrupt natural ecosystems and the food chain by taking out native species and replacing them with non-native ones. While many people might think this is beneficial because it adds more biodiversity to their local area. However, these animals may not have adapted well enough to live in that habitat longer than they need to survive in captivity.
This can result in poor health and even death among captive animals previously thriving in their homes before being brought into captivity.
Aside from this affecting animal health, taking a keystone species from its natural habitat keeps trees from growing. As we're seeing the tree population dwindle from deforestation, this hinders our ability to reduce carbon emissions and achieve sustainability.
Can Zoos Become More Sustainable?
Zoos and aquariums can be certified as green businesses and practice sustainability. For instance, they can use more sustainable materials, such as bamboo, for the flooring in their enclosures. They can also use renewable energy sources such as solar panels for electricity.
Another way they can operate more sustainably involves recycling waste material from food scraps to animal feces and water from exhibits. This dramatically reduces the amount of trash these facilities produce, saving money on waste disposal costs while keeping landfills free of harmful contaminants.
These can include plastics that seep into our groundwater or oceans over time if they're not properly disposed of at appropriate recycling facilities.
Zoos Can Be Good for Animals and the Environment
Zoos are not all bad for the environment, but they have some negative impacts that we must address. Ultimately, it's up to us as individuals and communities how we choose to live our lives and affect others' lives around us.
If we want to make a difference, everyone who cares about animals or our planet must do their part by supporting organizations like World Animal Protection. When doing so, we can work towards making zoos more sustainable places where animals live happy lives while protecting them from extinction!
Get the latest updates on our planet by subscribing to the Environment.co newsletter!
Like what you read? Join other Environment.co readers!
Get the latest updates on our planet by subscribing to the Environment.co newsletter!
Steve Russell
Steve is the Managing Editor of Environment.co and regularly contributes articles related to wildlife, biodiversity, and recycling. His passions include wildlife photography and bird watching.